Dawn Perez, MA, LPC, NCC, BCN is the owner and Clinical Director for BiofeedbackWORKS.  Ms. Perez has completed advanced training in Neurofeedback, sLoretta, ROI, LENS and Infra Slow Frequency with their inventor's Len Ochs, Mark Smith, and Tom Collura, respectively.  She is a board member of the   Mid-Atlantic Biofeedback Society. Throughout her 15 years of experience, Ms. Perez has worked for The Better Brain Center,  NOVA Medical Group,  as well  BiofeedbackWORKS as a Neurofeedback therapist.  She is a licensed Professional Counselor (LPC), is nationally certified as a mental health counselor (NCC), and has a certification in Neurofeedback (BCN).
After a career implementing information technologies for the government, Ms. Perez took time for her family while volunteering and supporting education for the underserved. This led to a desire to work in the field of mental health care. While obtaining her masters, Ms. Perez continued to learn all she could about the modality of Neurofeedback.  "Through  Neurofeedback we recognize the importance of a holistic approach to therapy that allows a person to be their best self.  By creating better connections within the brain and optimizing functionality which support all aspects of behavioral health, we are accessing the greatest source of energy in the body." Ms. Perez is exceptionally dedicated to utilizing effective tools and developing personalized plans for each client to help them achieve their goals.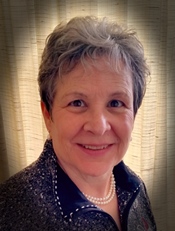 Joan Ordmandy, MSEd, LPC, NCC, BCB, BCN,  is a renowned expert in the field of Biofeedback, having pioneered the use of innovative neurofeedback and biofeedback therapies during her career in New York, Texas, Idaho and finally Northern VA.  She is a valued member of our staff currently  providing technical training, case conference, and strategic protocol consultation  weekly.  Ms. Ordmandy is also a qEEG specialist and edits the qEEGs for our clinic.  She is a senior fellow of the Biofeedback Certification Institute of America (BCIA), holding certification in both general and EEG biofeedback. Ms. Ordmandy is also a Licensed Professional Counselor with over 20 years of experience as a counselor in agency, clinical, in-patient, and school settings. She has taught graduate and undergraduate-level classes in Biofeedback, Neurofeedback, and addictions studies. Ms. Ordmandy is well-known and highly regarded among professionals in the field of bio and neurofeedback.
Archana Dogra, PhD, is a Licensed Clinical Psychologist and neurofeedback practitioner. She is an empathetic and compassionate counselor with an emphasis on holistic well-being. Dr. Dogra has extensive experience helping clients work through anxiety, depression, mood disorders, post-traumatic stress disorder, self-esteem issues, low academic achievement, parent-child relationship issues and other family conflicts. Her approach is collaborative and solution focused. Dr. Dogra utilizes her specialized training in Internal Family Systems, a therapeutic model designed to empower and work with clients in a non-pathologizing way, along with other evidence based approaches to achieve results for her clients. Dr. Dogra also conducts psychological testing for diagnostic purposes. She divides her time between her private practice in Manassas and BiofeedbackWORKS providing counseling and neurofeedback.
Nina McCormack, LCSW is a Licensed Clinical Social Worker and neurofeedback practitioner. She received her Bachelor of Science degree from Northeastern University and a master's degree in Clinical Social Work from Virginia Commonwealth University. She received her neurofeedback certification with training in EEG biofeedback, neurophysiology, and neuroanatomy. Ms. McCormack completed 21 years of service in the US Army and Coast Guard providing individual and group therapy for individuals with mental health and substance abuse issues, conducted suicide evaluations, and provided suicide prevention workshops. Currently in addition to her work at BiofeedbackWORKS, Ms. McCormack provides specialized counseling and support services to geriatric clients. She enjoys participating in on-going professional seminars focusing on the latest research and applications of LENS, QEEG and Alpha-theta protocols.
Danijela Nardelli, MA, NCC is a resident in counseling and an EEG Technician at BiofeedbackWORKS under the supervision of Joan Ordmandy.  Ms. Nardelli made a career change from software systems engineering to pursue her passion of helping people heal, grow, and transcend personal and situational difficulties. She earned her master's degree in Clinical Mental Health Counseling at Marymount University in December 2017. Ms. Nardelli's counseling is rooted in a humanistic and existential framework of compassionately understanding her clients and collaboratively applying therapeutic tools that best meet their needs.  She has experience with trauma informed strength-based solution focused, CBT, REBT, and mindfulness approaches. Ms. Nardelli hopes to specialize in the treatment of trauma related and mood disorders. 
Bar Lehmann, MSW, LICSW, BCN is a therapist at BiofeedbackWORKS. He obtained his Bachelor of Science degree from St. John's College in History of Math and Science before pursuing a master's degree in Social Work through the University of Texas. In addition to working at BiofeedbackWORKS, Mr. Lehmann provides services at the Center for Neurocognitive Excellence in Washington, D.C. where he uses a holistic integrative approach to treat ADD/ADHD, trauma, depression, anxiety, and emotional distress. Mr. Lehmann has experience conducting psychotherapy and facilitating men's trauma groups at Community Connections, a mental health clinic in D.C. He also has done research on co-occurring mental health and substance use disorders with the Addictions Research Institute at the University of Texas at Austin. Bar has recently attained his BCIA certification in neurofeedback. His goal is to contribute to neurofeedback research.
Sarah Gulinkski, MA,  a resident in Clinical Social Work, recently earned her Master's Degree in Social Work from Widener University where she focused on trauma-informed clinical practices. She has a background in community arts programming and experience in both traditional psychotherapies and brain-body therapies such as neurofeedback and biofeedback. She has worked with children, adults, and couples to address issues of attention, emotional regulation, difficult relationship dynamics, trauma, panic disorder, anxiety, and chronic stress. Sarah celebrates and affirms the uniqueness of each client relationship and uses genuine connection, individual client strengths, and empowerment to guide the therapeutic process.
Karen Van Winkle, MA, BCN is the office manager and an EEG Technician at BiofeedbackWORKS.  Ms. Van Winkle earned her bachelor's degree in Psychology and Family Studies at Towson University and her master's degree in Forensic Psychology at the George Washington University. While earning her master's degree, Ms. Van Winkle co-facilitated trauma-focused cognitive behavioral therapy for individuals and groups of adult sex offenders and juvenile sexual trauma survivors at the Center for Clinical and Forensic Services. She is currently continuing her education at the George Washington University where she is pursuing a PsyD in clinical psychology. Ms. Van Winkle has obtained her BCIA certification in neurofeedback and plans to incorporate neurofeedback in her future clinical endeavors.
Cheri Schipper, MBA is a neurofeedback technician and client relations/communications specialist at BiofeedbackWORKS. Ms. Schipper earned her bachelor's degree in English from George Mason University and her master's degree in Business Administration from Strayer University.  She most recently worked in education and communications but is happy to be returning to work in the field of neuro/biofeedback in which she has worked since 2010. Ms. Schipper's professional interest has remained constant in all her endeavors: to support and encourage individuals to pursue their goals, realize their value and potential, and overcome or manage any obstacles which they have been presented. At BiofeedbackWORKS, Ms. Schipper is committed to supporting our clients and  staff and to getting the word out to those who can benefit from the non-pharmaceutical, healthy, and effective outcomes that can be gained through neuro and biofeedback.
                                                                                                    Affiliated Professionals:

Marcia J. McKinley, JD, PhD, MS, LCPC (Maryland), LPC (Virginia), BC-TMH is a Licensed Professional Counselor in both Maryland and Virginia and a Board-Certified TeleMental Health Counselor. Dr. McKinley holds a law degree from the University of Southern California, a PhD in Psychology from George Mason University, and an MS in Pastoral Counseling from Loyola University. She completed a residency in neurotherapy under the supervision of Joan Ordmandy, whom she regards as one of the true pioneers in the field of neurotherapy. In her private practice called Advancing Inspiring Minds, Dr. McKinley provides individual, group, and couples therapy to individuals of all ages who are gifted, have attention-deficit hyperactivity disorder (ADHD), are highly sensitive (HSPs), or are twice-exceptional (gifted plus another exceptionality). Richly equipped and committed to her clients in her private practice, Dr. McKinley brings significant knowledge and experience to her work with exceptional individuals.
Janice Fristad, LCSW, C-ASWCM, ACSW is a licensed clinical social worker. She received her Master of Social Work from West Virginia University where she focused on gerontology studies. Ms. Fristad received credentials from the National Association of Social Workers in advanced case management and social work practice and leadership. In her private practice, Ms. Fristad specializes in working with children, adults, and couples who are experiencing adjustment difficulties due to medical changes, transitions, grief, and loss. She offers effective and compassionate counseling to clients of all ages in her office at BiofeedbackWORKS as well as in Winchester and Leesburg.