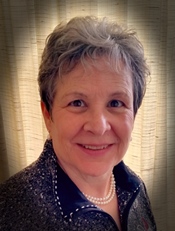 Joan Ordmandy, MSEd, LPC is the owner and clinical director of BiofeedbackWORKS in Virginia. Ms. Ordmandy is a Senior Fellow of the Biofeedback Certification Institute of America (BCIA), holding certification in both general and EEG biofeedback. In 1997, she began her independent private practice specializing in biofeedback and neurofeedback Since then she has provided neurofeedback and general biofeedback training to a wide range of clients, including those with ADHD, addictions, autism, depression, anxiety disorders, stress related disorders, chronic and muscle pain, trauma-related disorder, closed head injury and reactive attachment disorder. She has taught graduate- and undergraduate-level classes in biofeedback, neurofeedback, and addictions studies. In 2007 she moved to Virginia and opened offices in Herndon and Hamilton. Ms. Ordmandy is also a Licensed Professional Counselor with over twenty years of experience as a counselor in agency, clinical, in-patient and school settings. Her background in counseling includes addiction studies, mental health, crises, career, family violence (court ordered abusers and victims) and general counseling. In addition, Ms. Ordmandy has provided counseling services at the State University of New York College of Technology at Delhi.
Dawn Perez, MA, LPC, NCC, is a valued Neurofeedback Practitioner and Counselor at BiofeedbackWorks. She is licensed as a Professional Counselor in the Commonwealth of Virginia and holds NBCC certification as a Nationally Certified Counselor. Ms. Perez earned her Bachelor's Degree in Social Science as well as a second degree in Computer Science. After working in the information technology field, she discovered a strong interest in applying her strong analytical and intuitive abilities to the field of emotional and psychological health. This moved her to pursue a Masters Degree in Counseling. Her association with other health practitioners in the area led to her discovery of neurofeedback as an important tool. She has been a neurofeedback practitioner in this field since 2005.
Archana Dogra, PhD, is a Licensed Clinical Psychologist. She divides her time between her private practice in Manasssas and working at BiofeedbackWorks. Dr. Dogra provides counseling and Neurofeedback at BiofeedbackWorks, a highly skilled and reputable clinic in Northern Virginia.  Dr. Dogra is an empathetic and compassionate counselor with emphasis on holistic well-being. She has had extensive experience helping clients work through anxiety, depression, mood disorders, post -traumatic stress disorder, self-esteem issues, low academic achievement, parent-child relationship issues and other family conflict issues. Her approach is collaborative, solution focused and based on the needs of the clients. Dr. Dogra has had specialized training in Internal Family Systems, a therapeutic model designed to empower and work with clients in a non-pathologizing way. She is a committed mindfulness practitioner and uses this approach successfully with many of her clients in conjunction with other evidenced based approaches to achieve results.
Dr. Dogra does perform Psychological Assessment and Testing for diagnostic purposes. This is an option for a detailed clinical assessment. First it is important to identify the goals of the testing, then a custom made battery of testing is administered for the client.
Collaboration with the schools, other collateral agencies, psychiatrists is also a part of the detailed testing process.
Elisabeth Scheible, BS is the office manager and a neurofeedback technician at BiofeedbackWorks. She earned her Bachelor's of Science in Neuroscience at George Mason University, with an informal focus of neuropharmacology. During these studies, she was especially intrigued by concepts of neuroplasticity, the brain's ability to change itself in response to its environment and actions. Neuroplasticity shows itself very tangibly in the practice of neurofeedback. Other fields of interest she continues to pursue in the meantime include linguistics, cooking, writing, and real estate – for variety!
Denica Hill, BA BA is a neurofeedback technician at BiofeedbackWorks. Her interest in neurofeedback stems from a fascination in the biological explanation it gives to mental illness and how the flexibility for the brain can be used to create change. Denica received her undergraduate degree at Eastern Oregon University in psychology and mathematics. She is currently pursuing a master's' degree in forensic psychology at George Washington University and hopes to someday work with children who have survived trauma and other at risk populations.